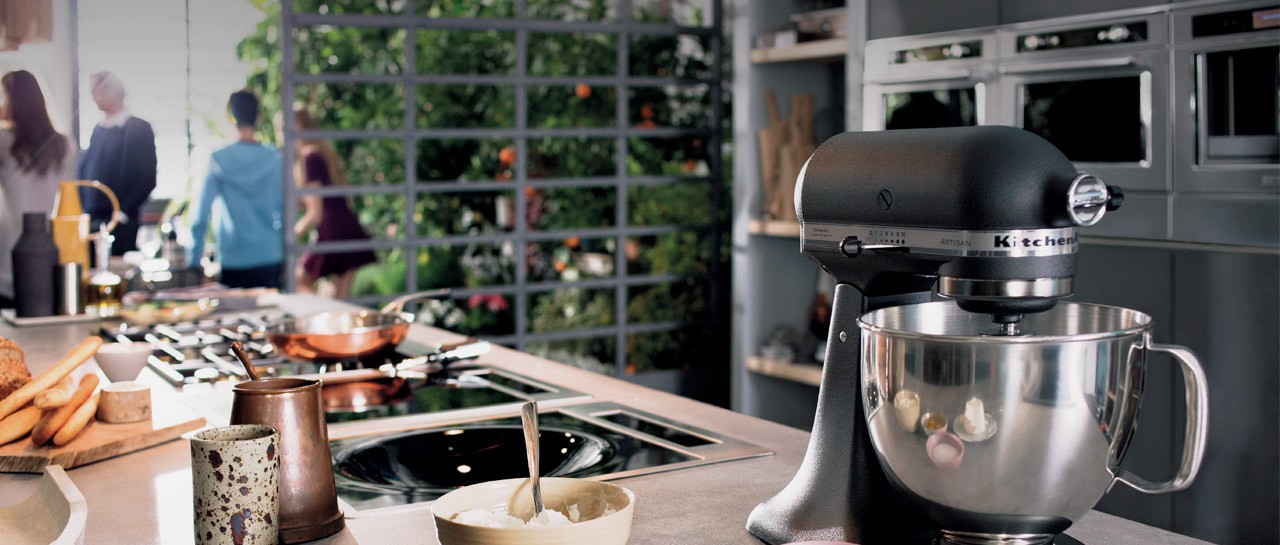 Here for the making since 1919.
"Food may feed to the body, but making feeds the soul. And that feeds us.
It's why we make everything from cutlery, to coffee makers, to cooktops. A world of products with a single purpose: to make sure you get the most out of making.

So whether you cook, bake, brew, or blend, anything you want to do in the kitchen, you can do with KitchenAid."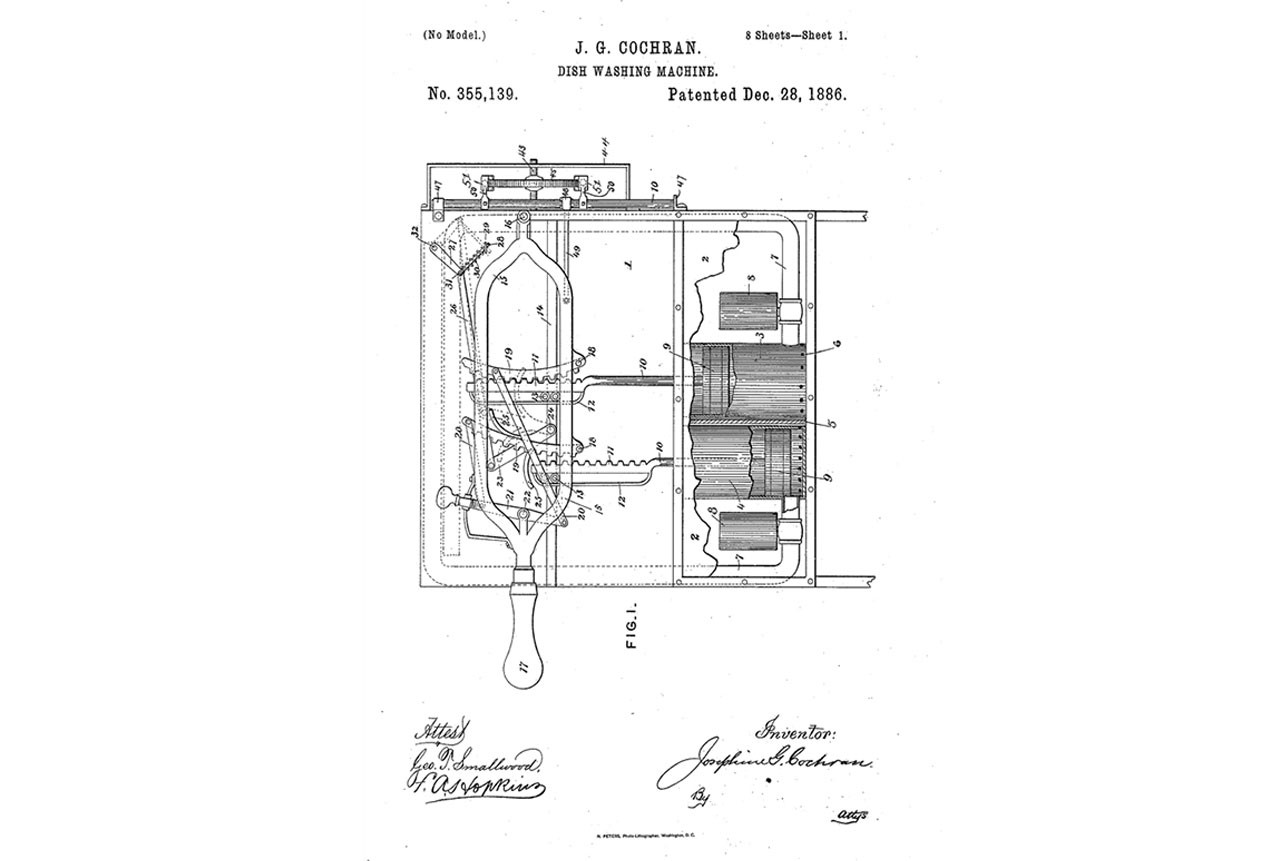 - 1886 -
THE REVOLUTIONARY INVENTION
It began with a woman's idea.   
                                                

Her name was Jospehine Cochrane and she revolutionized the world of cooking.
In 1886, she patented an invention that would in time become the dishwasher as we know it today. Nine of her incredible machines were exhibited, sold and used in restaurants. Some found a place in respected luxury hotels: the Baltimore Hotel in New York and the Tremor and Palmer House in Chicago. These first models were sold at between 700 and 1000 dollars. Driven by the desire to popularise her invention, Joséphine adapted a model for household use, sold at 350 dollars. That was just before her death in 1913.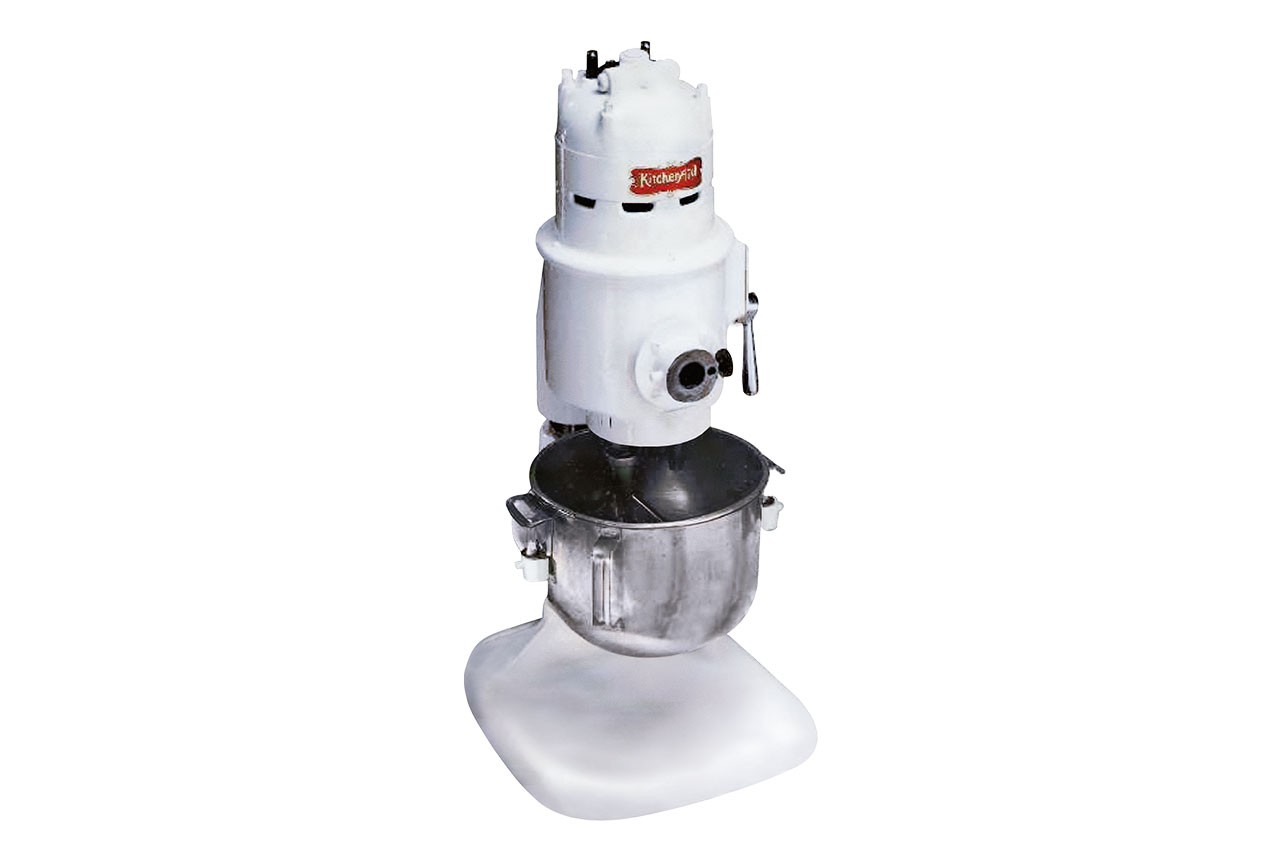 - 1919 -
THE BIRTH OF A LEGEND
The first mixer and how the brand was born.   
                                                

Almost a century ago, Ohio engineer Herbert Johnson invented another miraculous machine that was going to revolutionise the lives of cooking experts and gourmets: the "H5", the first household eggbeater. While testing it, the wife of one of the company directors unknowingly invented the brand name when she exclaimed: "I don't care what you call it, it's the best kitchen aid I've ever had". KitchenAid was born. Over the years, inspired by the professional world, the brand has never stopped inventing and improving innovative solutions for gourmets and cooks.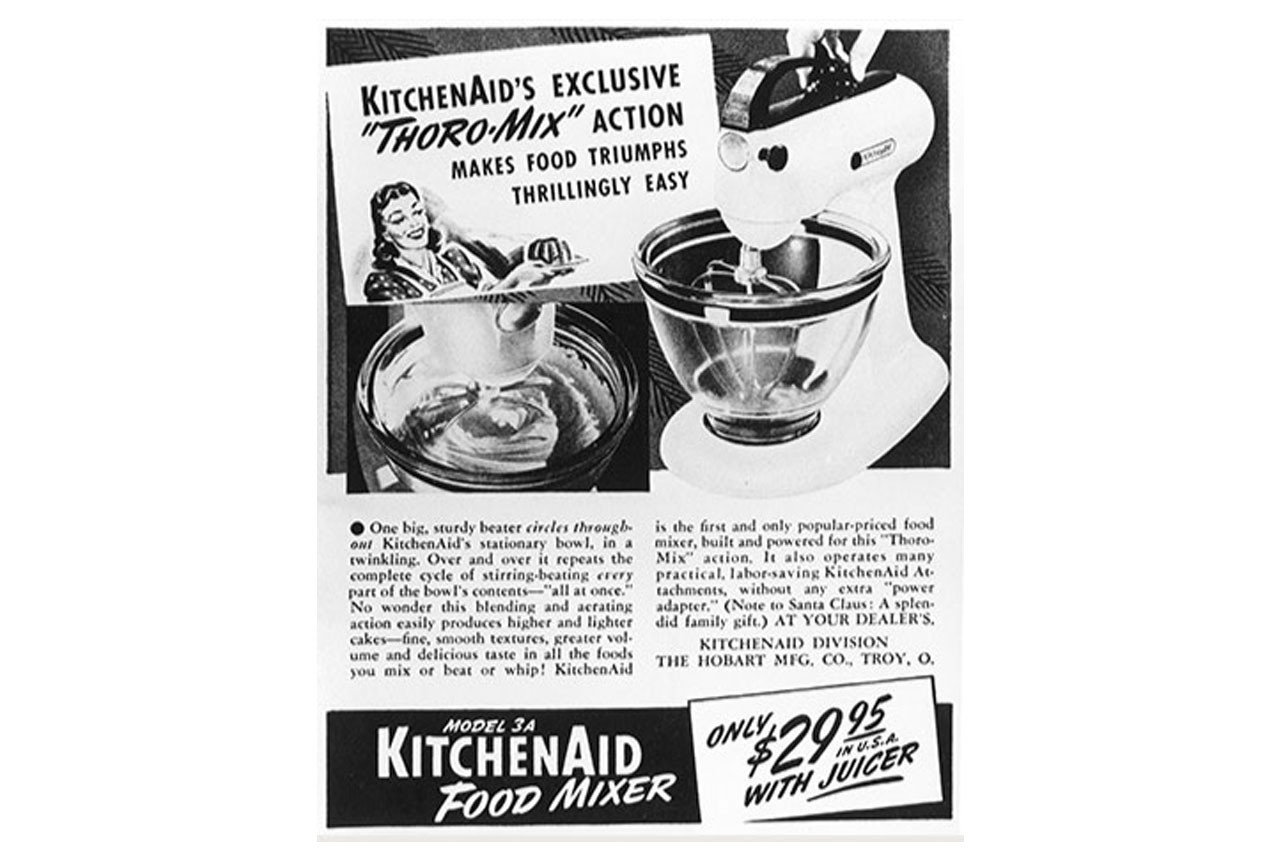 - 1927 -
THE MIXER OF THE STARS
Widespread popularity and record-setting sales   
                                                

The model following the H-5 met with immediate popularity… selling 20,000 units in its first three years on the market. Early users of KitchenAid stand mixers included famous names such as John Barrymore, Marion Davies, E.I. DuPont, Henry Ford, Myrna Loy, Frederick March, Ginger Rogers and New York Governor Al Smith all of whom recognized its excellence.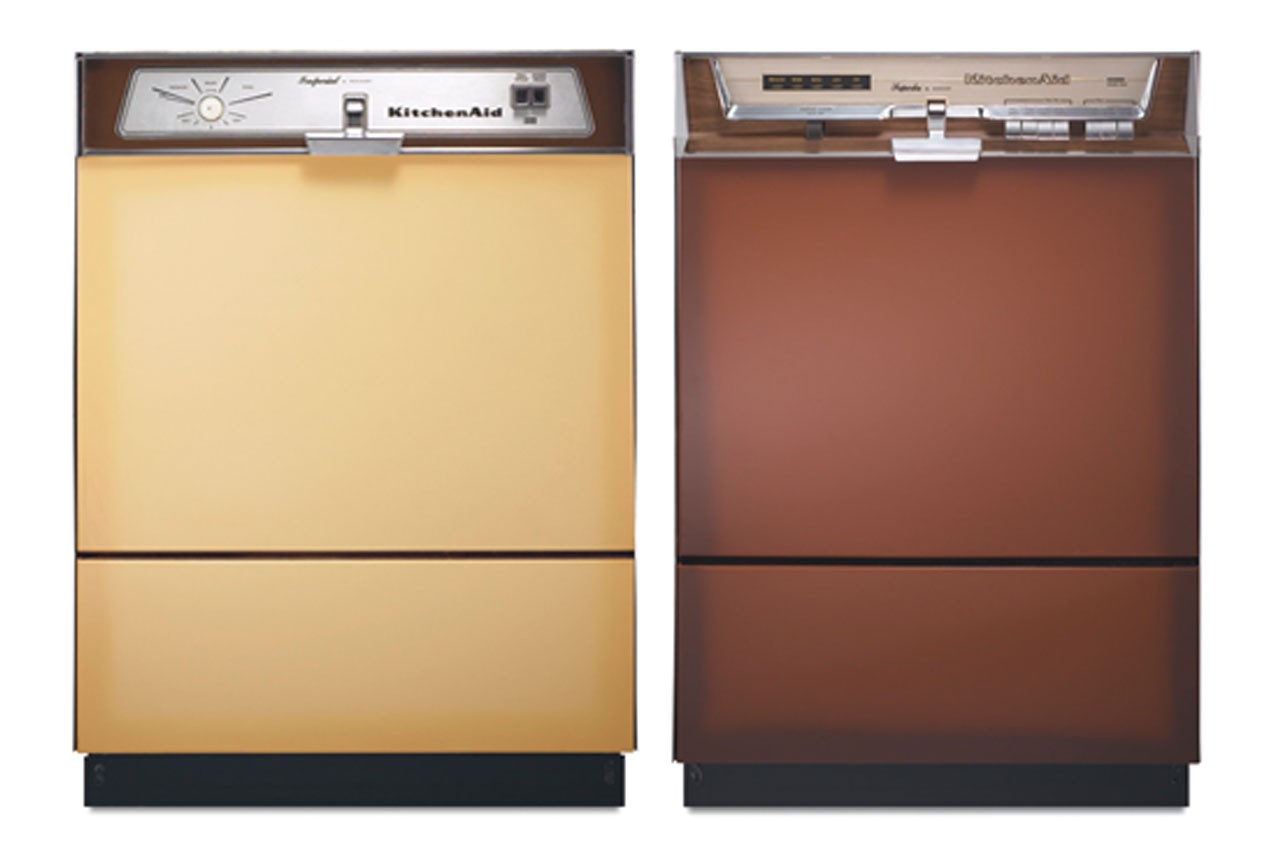 - 1949 -
THE GENIUS ENTERS THE KITCHEN
The KD-10 Josephine Garis Cochrane's dream came true   
                                                

Enticed by the potential of Josephine Garis Cochrane's patent, KitchenAid improves its performance and designs the KD-10 dishwasher, launched in white and pink! Its features go well beyond its extraordinary design: the KD-10 is equipped with revolutionary new technology for those times, which still serves as the basis of all dishwashers. The product is remarkable in every respect, and its performance is on par with some present-day appliances. In fact, some KD-10s are still in use today.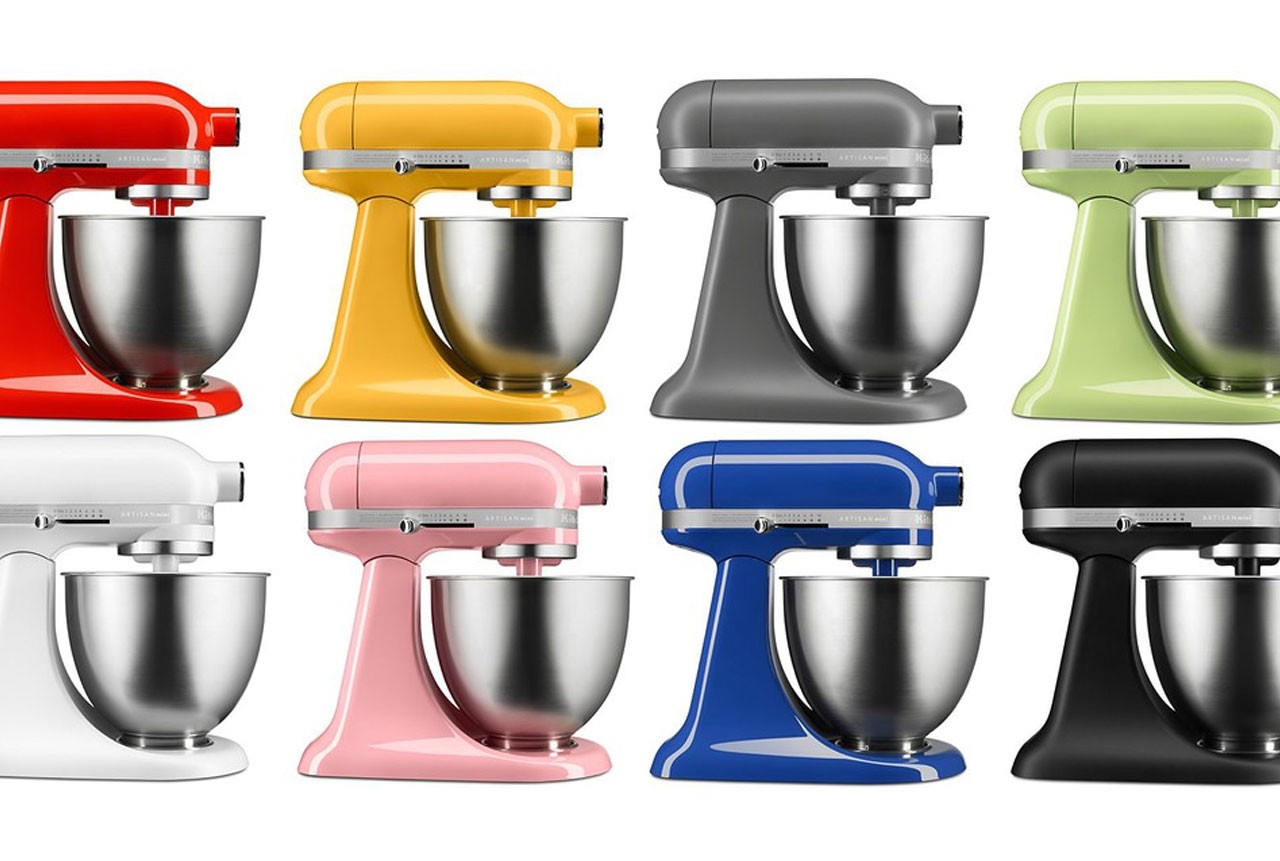 - 1994 -
A WORLD OF COLOURS
Lively colours a key "signature" for KitchenAid   

                                                

Taste and colours
In 1955, a first for the completely white world of kitchen appliances, the mixer is dressed in radiant colors: Petal Pink, Sunny Yellow, Island Green, Satin Chrome and Antique Copper…In 1994 the palette is extended and follows the popularity of the new models. Empire Red, Cobalt Blue, Apple Green, Pastel Yellow, Anthracite Grey and even Tangerine Orange…to the great joy of cooks everywhere.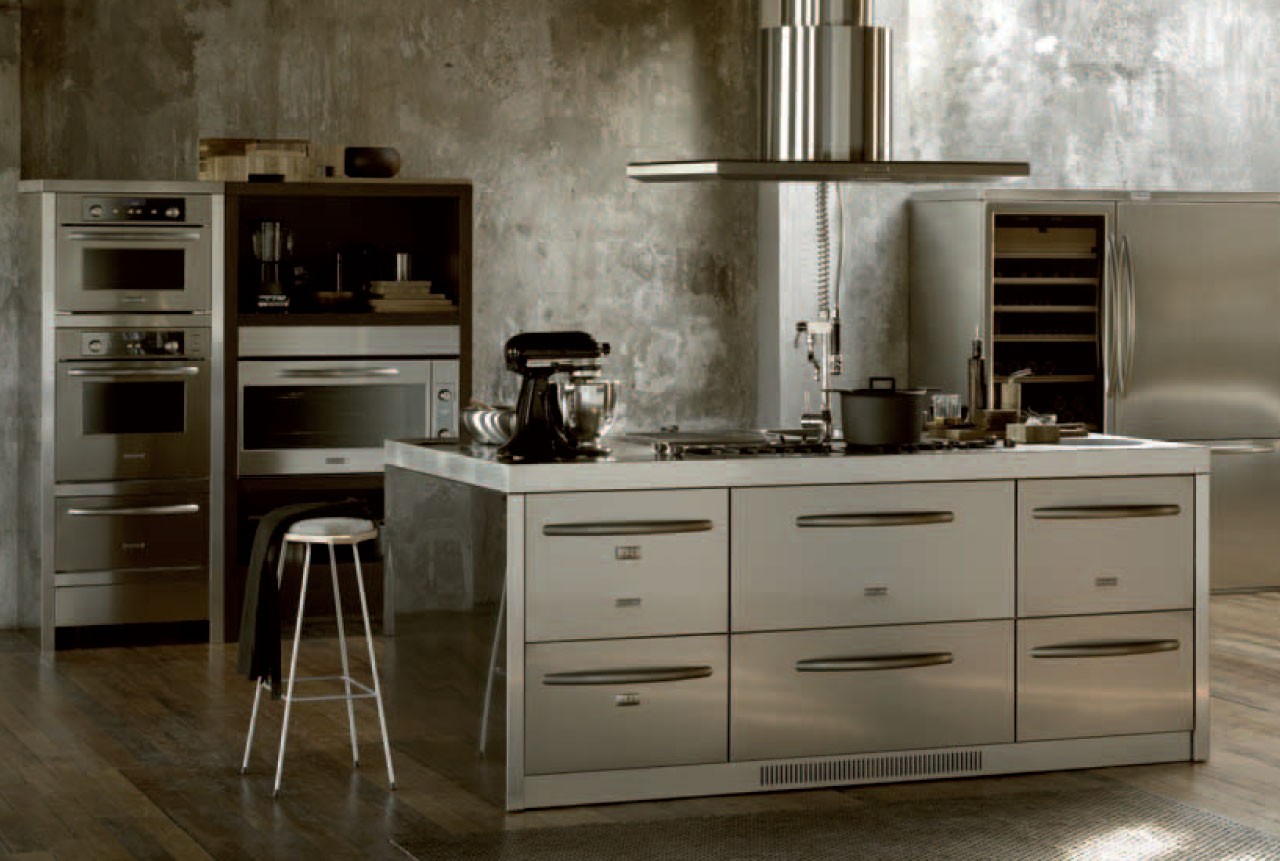 - 2007 -
A WORLD OF EXPERTISE AND PASSION
Culinary Enthusiasts Unite.   

                                                

Europe embraces KitchenAid
KitchenAid's major appliances arrived in Europe. A complete range of built-in KitchenAid products was launched in Europe to attract the high-end market and passionate gourmets. After appearing on the French and Italian markets first, in 2007, they then quickly spread across Europe.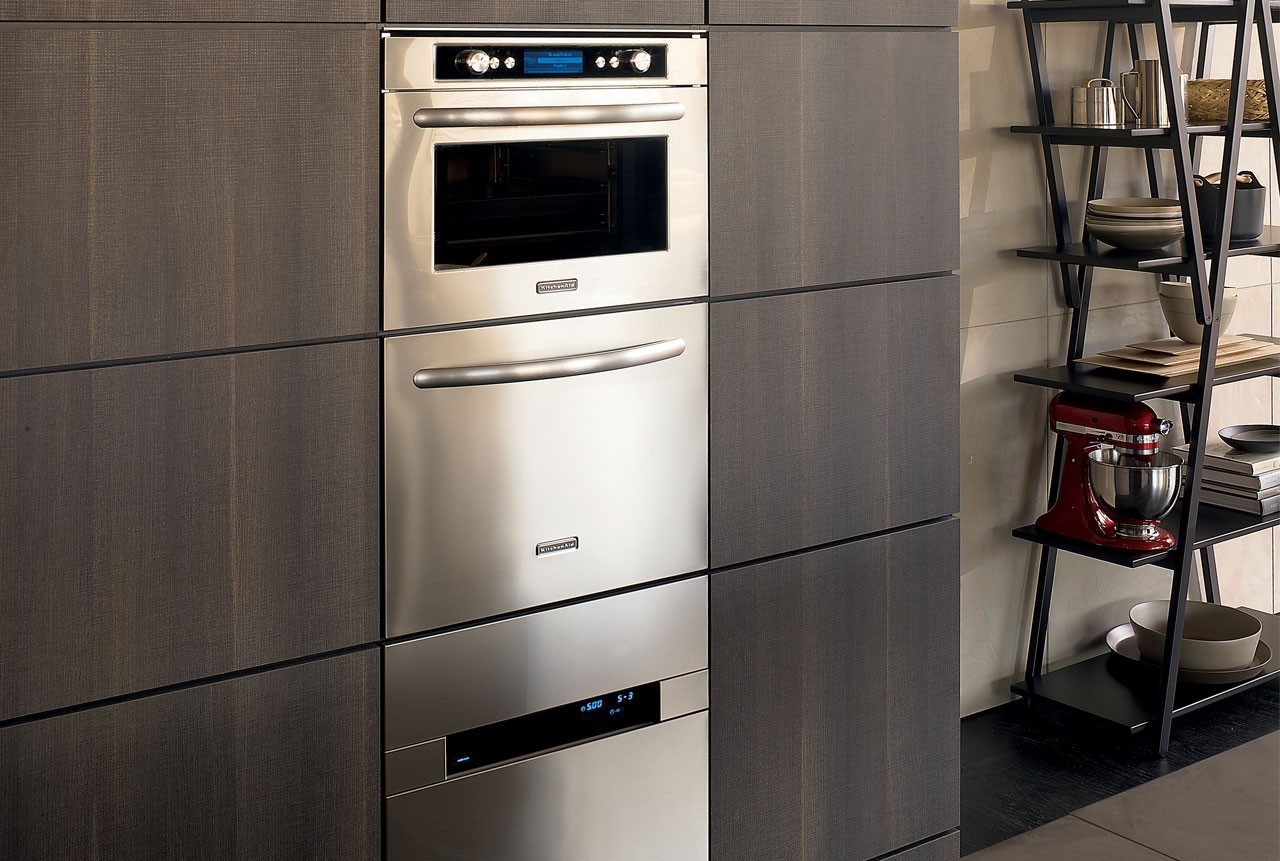 - 2011 -
A REVOLUTIONARY SYSTEM
Quality design is recognised   

                                                

The Red Dot Award
The innovative KitchenAid Chef Touch system won the Red Dot Award in one of the most distinguished international product-design competitions in which a panel of highly respected experts gave their seal of approval to this revolutionary product bringing sous-vide cooking into the home.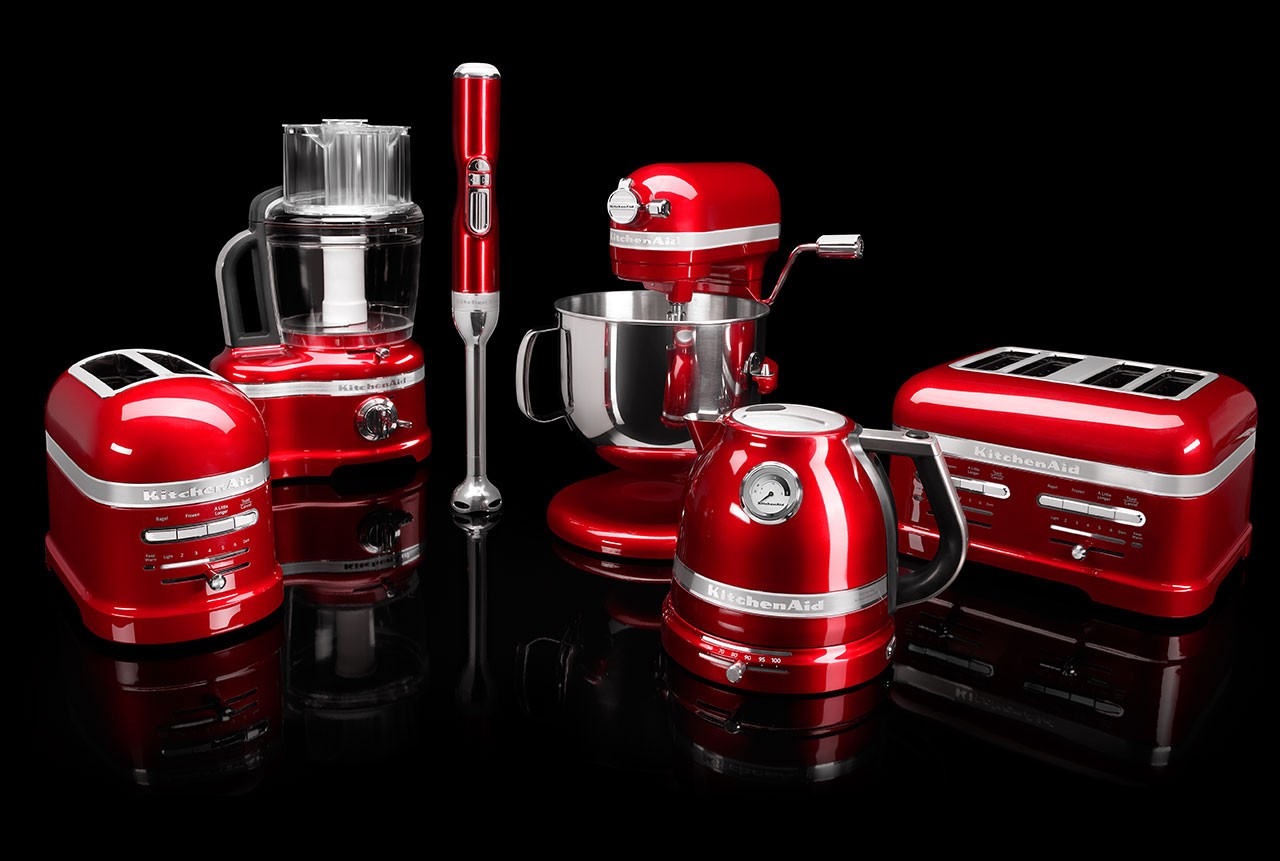 - 2013 -
A FULL RANGE OF SMALL AND MAJOR HOUSEHOLD APPLIANCES
From preservation, to preparation, to cooking   

                                                

KitchenAid launched a new Vertigo line of refrigerators and wine cellars, stylish household appliances guaranteeing excellent storage conditions and installable in any kitchen. The release also included small appliances, introducing the new Artisan line comprised of a 4L Food Processor, Electric Kettle, Cordless Blender, 2- and 4-slice Toasters and 14- and 16-cup Food Processors.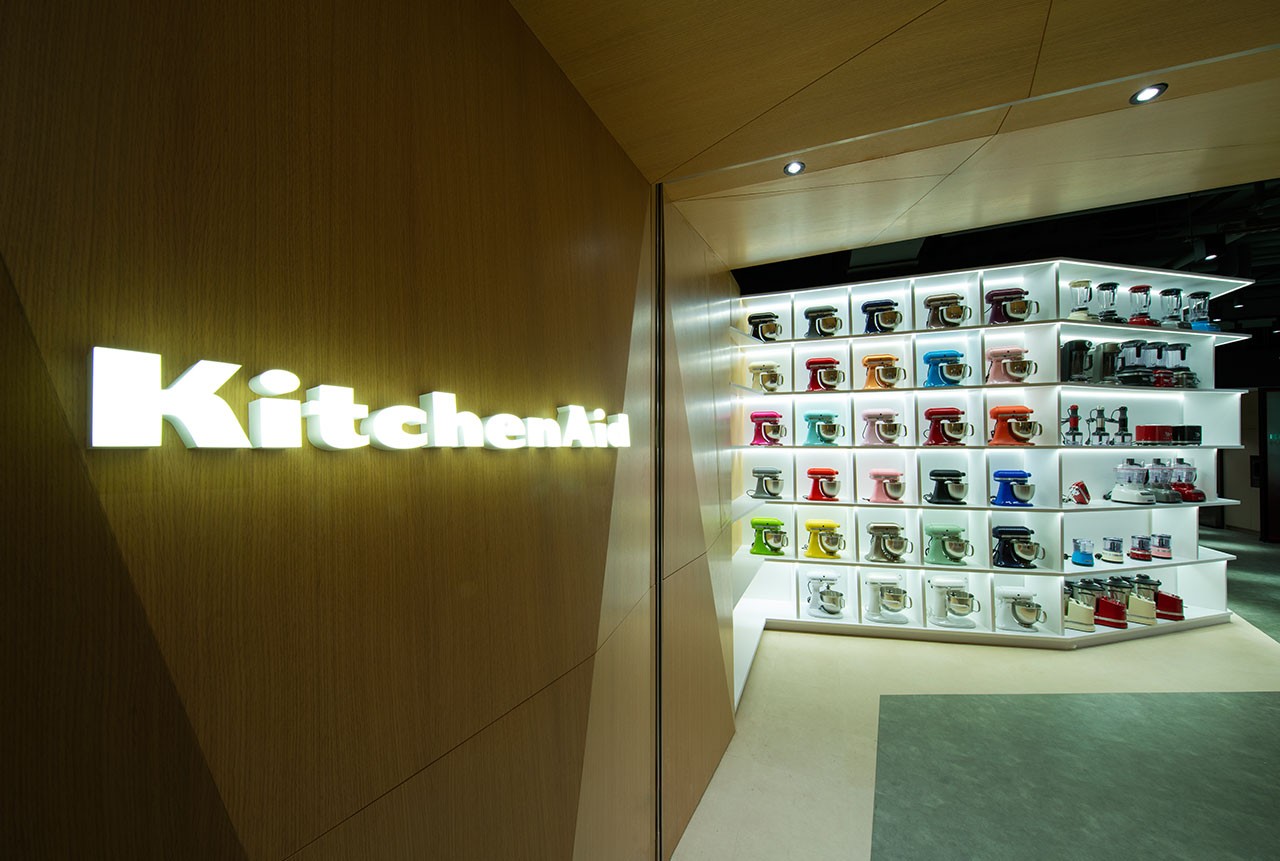 - 2018 -
LAUNCH OF THE FLAGSHIP EXPERIENCE STORE   

                                                

In June 2018 KitchenAid launched the first experience store in Hong Kong. The hub of all things KitchenAid where consumers can comes to develop their cooking skills in one of the fantastic cooking classes on offer, experience the appliances and learn more about the history of KitchenAid.